Industry performance Index
Source: Ministry of Commerce & Industry & Central Statistical Organization, India
(Base 1993-94 = 100, revised in 2004-05 to 100)
Index includes Electricity, coal, steel, cement, crude petroleum and petroleum refinery industries.
Year
Industrial Production Index (average)
1997-98
2001-02
2010-11
2011-12
2014-15
142.5
172.7
193.1
186.4
173
[su_spoiler title="Major Steel producers of the world (2014)" style="fancy" icon="plus-circle"]
Source: World Steel Association
Country
Steel production
(million tonnes)
China
Japan
USA
India
Russia
South Korea
Germany
Turkey
Brazil
Ukraine
822.7
110.7
88.2
86.5
71.5
71.5
42.9
34.1
33.9
27.2
Notes:
The earliest steel in the world was made in southern India (300 BC), when spongy masses of iron were worked and reheated to make wootz steel, followed by China only in 400 AD.
In 1947, India produced only 1.5 million tonnes of steel.
As one of the largest producers and exporters of iron ore in the world, its majority exports go to Japan, Korea, Europe and the Middle East.
Iron ore deposits are estimated at 19.2 billion tons (world's largest).
[/su_spoiler]
[su_spoiler title="Major Aluminium producers of the world (2013)" style="fancy" icon="plus-circle"]
Source: USGS Mineral program report
Country
Aluminium production (million tonnes)
China
Russia
Canada
USA
UAE
Australia
India
Brazil
Norway
Bahrain
21.5
3.95
2.9
1.95
1.8
1.75
1.7
1.33
1.2
0.9
Notes:
India's production was 5,000 tonnes in 1947 and 483,000 tonnes in 1992.
Bauxite (Aluminum ore) deposits are estimated at 2.7 billion tons (8% of world's total)
[/su_spoiler]
[su_spoiler title="Mining and minerals in India" style="fancy" icon="plus-circle"]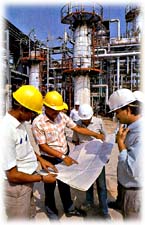 Highlights:
Mineral production in India dates to as far back as 6,000 years or so, as remains of a few mines have proven. India was world's leading mineral producer at 200,000 tons per annum back in late 18th century.
Possessing a rich wealth of mineral resources and a flourishing mining industry producing 84 minerals out of which 4 are fuel minerals, 11 metallic, 49 non metallic and 20 minor minerals.
In India, 80% of mining is coal and the rest is iron ore, manganese, mica, bauxite, chromite, limestone, asbestos, fluorite, gypsum, ochre, phosphorite and silica sand.
According to the Gemological Institute of America, up until 1896, India was the only source for diamonds to the world.
The GDP contribution of the mining industry varies from 2.2% to 2.5%. Indian Mining Industry provides job opportunities to around 700,000 individuals.
According to the 2008 Ministry of Mines estimates, India has the third rank among the chromite producers of the world.
India is the world's largest producer and exporter of mica, accounting for almost 60 percent of the net mica production in the world, which it exports to the United Kingdom, Japan, United States of America etc.
India ranks third in barites and manganese ore.
India accounts for 12% of the world's known and economically available thorium.
India is a third leading producer as well as exporter of manganese ore. Its estimated reserves are 180 million tons.
Copper reserves of India are estimated at 422 million tons.
An estimated 85 billion tonnes of mineral reserves remain to be exploited. Besides coal, oil and gas reserves, the mineral inventory in India includes 13,000 deposits/ prospects of 61 non-fuel minerals.
India is wholly or largely self-sufficient in about 36 minerals constituting primary raw-materials for thermal power generation, iron and steel, aluminum, cement, refractories, ceramics, glass and inorganic chemicals.
[/su_spoiler]
[su_spoiler title="Major Cement producers of the world (2013)" style="fancy" icon="plus-circle"]
Source: USGS cement report
Country
Cement production
(million tonnes)
China
India
USA
Iran
Brazil
Turkey
Russia
Vietnam
Japan
Saudi/ S Korea
2,480
280
77.8
75
70
70
65
65
53
50
Note: India is well endowed with raw materials such as lime, gypsum and coal that are needed for this industry.
[/su_spoiler]
[su_spoiler title="Automobile and 2-wheeler producers of the world (2013)" style="fancy" icon="plus-circle"]
Source: International Organization of Motor Vehicle Manufacturers, France
Country
Units 2013 (millions)
Units 2005 (millions)
Units 2000 (millions)
China
USA
Japan
Germany
South Korea
India
Brazil
Mexico
Thailand
Canada
22.12
11.07
9.63
5.72
4.52
3.88
3.71
2.05
2.46
2.38
5.71
11.95
10.80
5.76
3.7
1.64
2.53
1.62
1.12
2,69
2.07
12.8
10.14
5.53
3.12
0.801
1.68
1.94
0.411
2.96
Notes:
Above figures include passenger cars, mini-buses, buses, light commercial vehicles & trucks.
The industry accounts for almost 7% of the country's GDP and employs about 19 million people both directly and indirectly in 2014-15.
By 2017, India would be the third largest light vehicle manufacturer in the world with 7 million units.
India is currently the seventh-largest producer in the world with an average annual production of 17.5 million vehicles, of which 2.3 Million are exported.
India is the fifth largest commercial vehicle manufacturer in the world
India is estimated to be the 3rd largest automobile industry in the world by 2016 accounting for more than 5% of global vehicle sales.
India was the second largest small car manufacturer of the world at 1.8 million units in 2009-10 (behind Japan at 3.4 million units).
In 2009, India (0.23 m) surpassed China (0.16 m) as Asia's fourth largest exporter of cars after Japan (1.77 m), Korea (1.12 m) and Thailand (0.26 m) by allowing foreign carmakers 100% ownership of factories in India, which China does not allow.
Domestic market share 2013-14:
Passenger Vehicles 13.59%.
Commercial Vehicles 3.44%.
Three-wheelers 2.60%.
Two-wheelers 80.37%.
Two wheelers
India is the second-largest two-wheeler manufacturer, the largest motorcycle manufacturer in the world.
Two-wheeler production has grown from 8.5 Million units annually to 15.9 Million units (2014-15) in the last seven years.
As of 2011, there are around 200 million motorcycles (including mopeds, motor scooters, motorized bicycles, and other powered two and three-wheelers) in use worldwide. This compares to around 590 million cars. As of 2002, India had the largest number of motorized two wheelers in the world, with an estimated 37 million motorcycles/ mopeds and China came a close second with 34 million.
The global bicycle market is $61 billion in 2011. 130 million bicycles are sold every year globally and 66% of them are made in China. India is the second largest cycle manufacturer in the world after China.
[/su_spoiler]
[su_spoiler title="Infotech in India" style="fancy" icon="plus-circle"]
After being denied the Cray Supercomputer by the US, Centre for Development of Advanced Computing (C-DAC) conceived, designed and delivered several parallel super computers, the latest being called Param Yuva, with a peak computing speed of 54 TFlops. C-DAC is attempting to break the 1 Peta Flop barrier in 2012.
According to NASSCOM, the IT software and services exports contributed Rs 4.32 lakh crores (US$71.4 billion) in 2013-14, of which about 74% is services and 26% ITES/ BPO. The IT domestic IT market is estimated to be over Rs 1.5 lakh crores. India's IT industry employed 28 lakh people as of 2012.
The Indian internet economy is projected to touch Rs 10.8 trillion (US$ 211.62 billion) by 2016, according to a report in The Boston Consulting Group's Connected World Series study.
The world has over 3 billion internet users
Source: internetlivestats.com, 2014
| | |
| --- | --- |
| Country | Internet users (millions) |
| China | 641.6 |
| USA | 279.8 |
| India | 243.2 |
| Japan | 109.25 |
| Brazil | 107.8 |
| Germany | 71.7 |
India's Software exports activity (IT/ITES), 2014
Source: NASSCOM/IDC India
Year-end
In US $
In Rs.
1985
1998
1999
2000
2003
2006
2007
2008
2014
–
US$ 2.65 billion
US$ 3.9 billion
US$ 6.3 billion
US$ 10 billion
US$ 23.6 billion
US$ 31.3 billion
US$ 40.3 billion
US$ 71.4 billion
Rs 30 Cr.
Rs. 10,940 Cr.
–
–
Rs. 47,500 Cr.
–
Rs. 159,890 Cr.
–
Rs. 432,000 Cr.
India is expected to consume $160 billion worth of electronics a year by 2016, according to Frost & Sullivan, a U.S. consultancy, and the semiconductor portion of that could be as much as $40 billion.
[/su_spoiler]
[su_spoiler title="Telecom in India" style="fancy" icon="plus-circle"]
Worldwide phone users
Source: Reuters, Wikipedia
Cell phones 2014 (millions)
Landlines 2011 (millions)
China
India
USA
Brazil
Russia
Indonesia
Nigeria
Pakistan
Japan
Bangladesh
1276.7
970.96
327.6
278.5
256.1
236.8
167.4
140
121.3
121.3
270
40
141
42
31
44
48
4.6
49
1.3
Village Panchayat telephones (VPT)
(Total 600,000 villages in India)
Source: Indian Department of Telecommunication
| | | |
| --- | --- | --- |
| | September 1999 | July 2008 |
| Number of Villages with telephone connection | 343,000 | 550,000 |
Telecom exports from India for 2013-14 stand at Rs 32,000 crore (US$ 5.14 billion) with Rs 20,000 crore (US$ 3.21 billion) coming from products and equipment and the remaining Rs 12,000 crore (US$ 1.92 billion) from services.
[/su_spoiler]
[su_spoiler title="Textile exporters of the world (2013-14)" style="fancy" icon="plus-circle"]
Source: Apparel Export Promotion Council
Country
Export value (US billion)
China
India
Italy
Germany
Bangladesh
274
40
36
35
28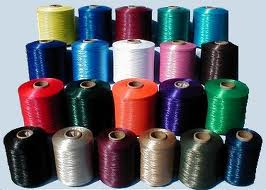 Notes:
India was world's leading producer and exporter of textiles even before 1800. India is the world's second largest exporter after China and provides direct employment to over 35 million people in India.
The Handloom Sector's market share is 13 % of the total cloth produced in India.
India is the seventh largest producer of the wool in the world (produces 1.8% of the world's total wool).
The Jute Sector in India is mainly in the Eastern states like Assam, West Bengal. Indian is third largest producer of jute in the world.
India is the second largest producer of silk in the world, after China. India produces world's 18% total silk.
Authentic beautiful handmade Oriental rugs have pile yarns that are hand-knotted onto a woven backing. India is the second biggest maker of such carpets after China. These rugs are also made in Iran and Turkey.
[/su_spoiler]
[su_spoiler title="Other industries of India" style="fancy" icon="plus-circle"]
Rubber
In 2010, India's natural rubber consumption stood at 9.78 lakh tons per year, with production at 8.93 lakh tons; the rest was imported. More than 80 percent of the world's natural rubber grows on plantations in the Far East, chiefly in India, Sri Lanka, Thailand, Indonesia, and Malaysia. India and Sri Lanka grow about 10 percent of the world's supply of natural rubber, and Africa grows about 5 percent. The rest comes from South America. The world's annual production of natural rubber is about 5.7 million metric tons. The United States uses about a sixth of the world's total natural rubber production.
Marble: India has the fourth largest Marble industry in the world after Belgium, France and Greece.
Salt: India consumes about 12 million tons of salt a year. The surplus is exported to East Africa, South East Asia, Nepal and Bangladesh.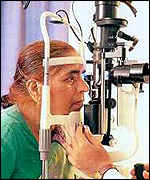 Pharmaceuticals:
As of 2012, India's pharmaceutical industry is the third largest in the world by volume, and thirteenth by value, with total size being Rs 100,000 cr. An aggressive group of Indian pharmaceutical companies with over 60 plants meet the stringent quality standards of the U.S. Food and Drug Administration.
Diamonds: Nine out of every 10 stones sold in the world pass through India.
Other important sectors of manufacturing include processing of agricultural products, including sugar refining, tea, rice, and vegetable oil processing, flour milling, and tobacco production; machinery, including electrical and electronic equipment; transportation equipment, primarily road vehicles and railroad equipment; non-ferrous metals, particularly aluminum and brass; fertilizer; refined petroleum; chemicals; and computer software. Renowned high-quality handmade products include wood carvings, pottery, and brass, copper, and silver objects.
[/su_spoiler]
Doing business in India
India is ranked 133rd in the World Bank's "Ease of Doing Business Index, 2010".
India is ranked 53rd out of 130 countries in the Economic Freedom of the World Index, 2006.
Starting a business in India takes 35 days (same in China), but only 11 in Hong Kong. Winding up a business takes a phenomenal 10 years in India, 2.42 in China and 1.08 years in Hong Kong.
Indian businesses need 270 days to complete 20 procedures for various permits and licenses. China takes 367 days for 29 procedures and Hong Kong takes 160 days.
Businesses in India make 56 different tax payments (including Provident fund, gratuity etc.), in China 44, and in Hong Kong just 4. The effective tax rate is an astonishing 81% of gross profits in India, 77% in China and just 29% in Hong Kong.
According to the study in 2000, of almost 10,000 employees in 39 countries by Ipsos-Reid, the proportion of workers who went so far as to describe themselves as very satisfied varies dramatically between countries. Workers in Denmark are by far the happiest employees on the planet – a substantial majority (61%) describe themselves as very satisfied with their job, with India ranking second in the world, with 55% describing themselves as very satisfied with their jobs.
The Global Entrepreneurship Monitor 2000 study was conducted by a prestigious group of researchers from the following 21 countries: Argentina, Australia, Belgium, Brazil, Canada, Denmark, Finland, France, Germany, India, Israel, Ireland, Italy, Japan, Korea, Norway, Singapore, Spain, Sweden, United Kingdom and the United States. India ranks as the eight most Entrepreneurial country in the world.